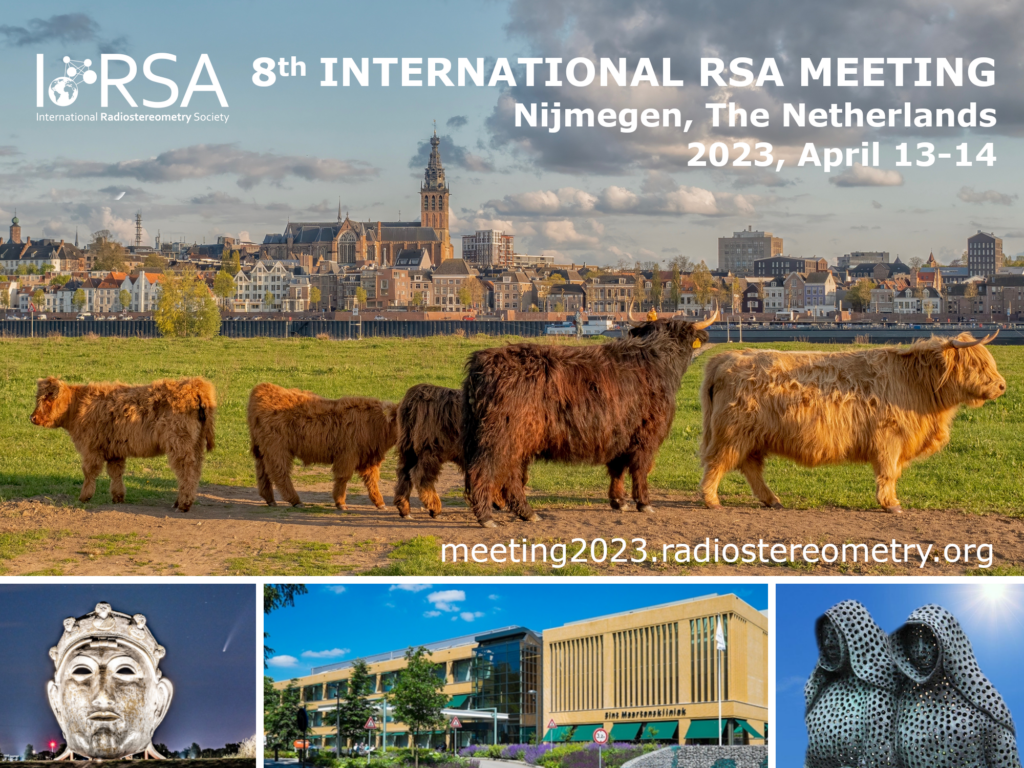 Dear colleagues,
After the very successful 7th International RSA Meeting live from Oslo, we are honored to take over from Stephan Röhrl and team to organize the next International RSA Meeting. It is our great pleasure to announce the 8th International RSA Meeting, which will be held in the Netherlands in 2023.
The last days of 2021 have arrived, and we are already busy for months behind the scenes to prepare for the next RSA Meeting. This meeting will be jointly organized by an enthusiastic team from Sint Maartenskliniek, Radboudumc and Leiden University Medical Center, and will be hosted by the Sint Maartenskliniek in Nijmegen. Although restrictions regarding the ongoing COVID pandemic are still effective, we are positive and are expecting to organize a real life, on site Meeting in 2023.
For now, just mark the following days in your calendar:
Abstract submission deadline 1st of December, 2022
Conference 13-14th of April, 2023
Further information about the scientific & social program and registration will be available soon at the conference website.
We look forward to welcoming you in 2023 in the oldest city of the Netherlands!
Stay safe, and save the date! 🙂
We wish you a Merry Christmas and a Happy New Year!
On behalf of the Organizing Committee,
Lennard, Bart, Dennis and Petra