The International Radiostereometry Society promotes research and development in radiostereometry (RSA) and related sciences throughout the world. The society promotes the propagation of scientific information and encourages progression the field of radiostereometry in all its aspects, including research, education and clinical application.
The Centre for Implant and Radiosterometric Research Oslo (CIRRO) is arranging the 7.th international RSA-congress in Oslo 2021. This biannual congress expects ca. 100-120 researchers, clinicians and imaging experts from all over the world. The congress has earlier been hosted at renowned clincial institutions in Lund, Halifax, Bologna, Adelaide and at the latest in Århus. […]
Continue reading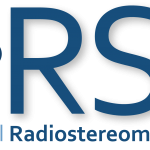 During the RSA meeting in Aarhus in 2019 Janni Thillemann won the competition to design a new logo for the International Radiostereometry Society. From now on, this new logo will be used in all official communications by the Radiostereometry Society.
Continue reading